No Bull. Just the facts (and lots of slobbery bulldog kisses).
Cascade Bulldogs is a bulldog blog dedicated to providing helpful information about raising, training and showing bulldogs. The stars of this website are several famous bulldog show dogs, including Snow White, Roxanne, Betty White, Fancy Nancy, and Legendary Yeti. Their owners are Eddie and Gail Harris, a couple who has been showing bulldogs—often referred to as British or English bulldogs—in Seattle, Washington, since 2012.
Some of the information you can on find on our site includes:
Facts about bulldogs
Bulldog training tips
A detailed guide on how to show bulldogs
Tips for caring for your bulldog
Photos and stories from all of our bulldogs
Meet Snow White
Meet Betty White
Meet Fancy Nancy
Meet Legendary Yeti
Meet Roxanne
Past Wins
"Winner's Bitch", "Best of Winners and "Best of Opposite Sex" in July 2014
"Best of Opposite Sex" in the Linn County Kennel Club Show in February 2016
"Best of Breed" in the Mt. Baker Kennel Club show in 2015
"Best Puppy" at the Oregon State Bulldog Club Specialty Show, December 2014.
Upcoming Shows
From The Blog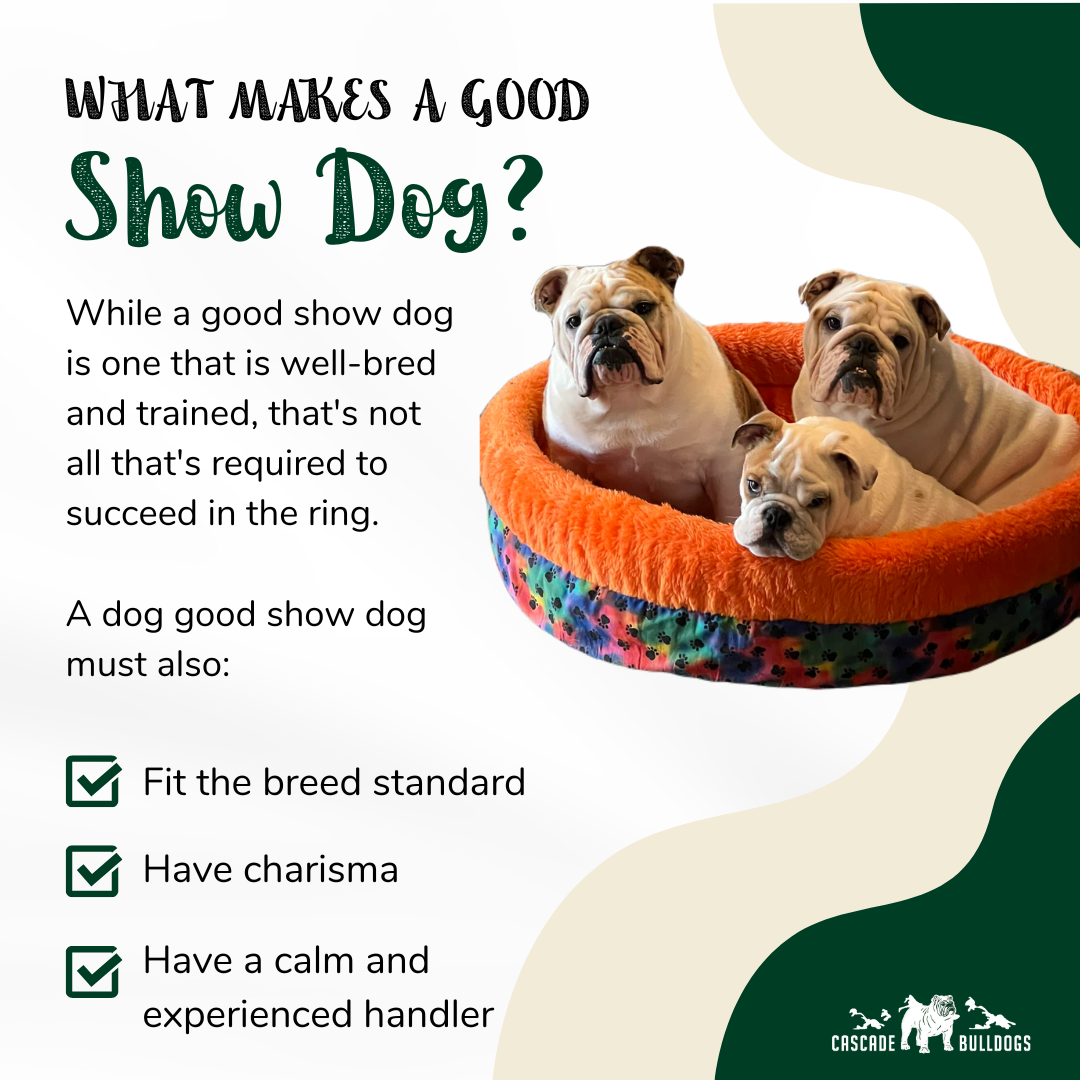 What makes a good show dog? This is a question we sometimes hear from those interested in entering their dogs into dog shows. It...
Image Gallery